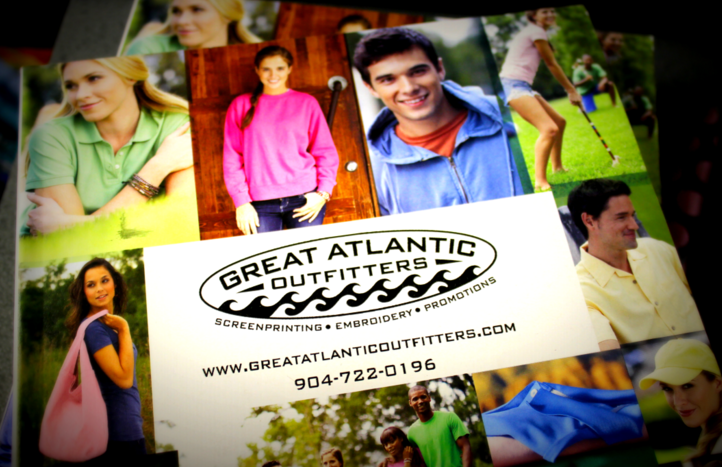 Are you looking for a reliable, hardworking screen printing and embroidery company to take care of your printing projects? If so, count on Great Atlantic Outfitters for your needs. We offer screen printing and embroidery services as well as a full selection of promotional items at wholesale prices. With our extensive catalog and printing services, we're able to serve a variety of industries such as schools, nonprofit organizations, businesses and more.
Here are a four reasons why customers like you choose our company for their printing and promotional items.
1. Exceptional Customer Service
Our work ethic is second to none. Our staff is comprised of dedicated individuals who will come in early to make sure that your project is complete. We never hesitate to go above and beyond for our customers, and we strive to make each experience with our company unique. You can expect that your order will be handled with accuracy, as we listen to the details and make ordering easy and hassle free.
2. Extensive Selection of Products
When you need promotional items for an event, trade show or summer festival, we have you covered. We have a huge catalog online that is regularly updated. We also have promotional events where you can save even more money off our already low prices! And since we offer screen printing directly from our company, you can request printing on most items. Dealing with one company for all your needs saves a lot of headaches.
3. High-Quality Printing Services
At Great Atlantic Outfitters, we have state-of-the-art screen printing equipment that ensures each project gets done right the first time around. This saves time and money for us, which is then rolled on to the customer – you! Our staff is trained and experienced in using the printing equipment and techniques, so you never have to worry about the work coming out subpar. We work toward excellence, and we've been proudly serving North Florida since 1994.
4. Hassle-Free Ordering
If you need to place an order, we'll make everything simple – we promise! Our staff is kind, friendly and patient, so never hesitate to ask questions. In fact, we encourage our customers to talk to us so that we can get an exact idea of their vision. That's why we don't have pricing broken down on our website because there's no 'one size fits all' solution. Request your free quote today and see what we can offer you!