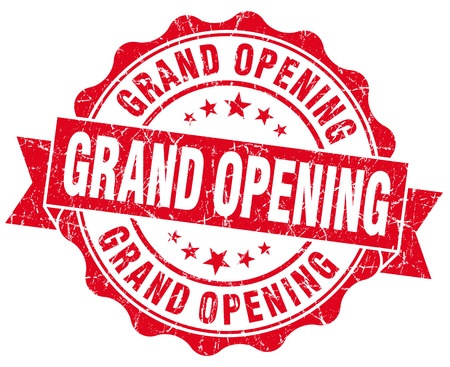 If you're launching a new business, you're probably eager to get the doors open and start doing what you love. A successful grand opening is a great way to raise awareness and get your brand off to a great start. You get one grand opening, so make the most of it! Here are five ideas for a fun and memorable grand opening.
1. Family-Friendly Entertainment. Families are always interested in free events that will entertain their kids for an afternoon. Taking a family-friendly approach makes it possible for everyone to attend. Moon bounces, face painting, a petting zoo or storytellers are all great ideas that kids (and some adults!) love.
2. Guided Tours. What better way for future customers to get acclimated with your business than with guided tours of your establishment? Guided tours help customers warm up to your business, become familiar with the layout of the store and provide feedback with what you can do to make it better.
3. Discounts. If you want to drive people into your store AND boost sales, offering a grand opening discount will be effective. Go big by offering a large discount of 30%, or let customers pick from a basket where they will be rewarded with 10, 20 or 30% off. Bottom line: You want to drive traffic, so make the promotion enticing.
4. Promotional Items. Everyone enjoys getting free items, so why not reward your supporters and help market your brand in one step? Hand out promotional items at your grand opening, such as magnets, keychains, pens and t-shirts. Think about the time of the year and use this to drive your promotional products as well. For instance, in the summer you could hand out glow sticks or water bottles, whereas in the winter you could do mittens or a holiday ornament.
5. DIY Classes. Another way to get people involved is by offering DIY or how-to classes. Not only will this bring increased awareness and visibility to your brand, but also it will establish your brand as an industry leader. And, you can use some of your very own products during the classes to help sell them. If a DIY class won't complement your business, consider hiring a guest speaker or hosting a workshop.