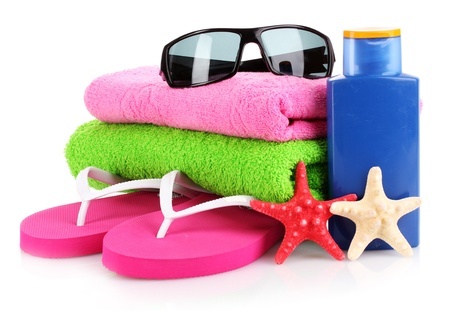 With summer in full swing, you may have noticed more foot traffic in your store or more opportunities to hand out promotional items at trade shows, venues and other outdoor events. Summer is a great time to do some brand building to increase brand awareness, sales and ROI. Here's a few ideas that will make your summer marketing sizzle.
Use the Weather to Your Advantage
A great way to get people through the door and paying attention to your sales is by running promotions depending on the weather. Ideas include giving $10 off a $100 purchase if the temperature reaches 100 degrees or rainy day discounts. Both offers attract people when the weather may be too hot or rainy to be outside, but they still want to get out of the home.
Hand Out Summer Promo Items
Fundraisers, festivals, parades, etc. are all examples of the types of events you can attend in your local community to brand your image. Hand out useful promotional products that correlate with the summer season such as drink koozies, crazy straws, stadium cups, sunglasses and t-shirts. The items will be useful for the hot weather and draw attention to the company that's handing them out.
Run Summer-Related Promotions
Spice up your summer sales by running a 'buy this, get that' type sale. Feature products or services that are useful during the summer such as sunscreen, beach towels or AC tune-ups. Or, run a summer promotion where customers who spend a certain amount of money get a free ticket to a local zoo or water park.
Partner Up with Local Businesses
How can you bring more attention to your business and build rapports with other businesses in the area? Partner with one! Think about the different businesses in your area and how you can link your business to them. When you put something together with your own business – kids eat free night, free haircuts, discounted admission, free car washes – customers will get more for their money, and you get more positive brand recognition.
It won't be long before we're thinking about fall promotions, so make the most of the warm weather and find creative ways to link it with unbeatable summer deals!