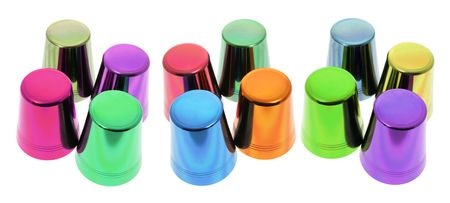 It can be challenging to find that perfect promotional item that will positively reinforce your brand and be of value to your customers. At Great Atlantic Outfitters, we love all promotional products, and we enjoy helping out clients find the perfect items for their campaigns. One item that has been gaining traction is tumblers. We'll explain why tumblers are great products to consider for your marketing campaign, and why they offer long-term value.
What makes tumblers so much fun?
They're portable
They're durable
They're practical and useful
They're environmentally friendly
They're available in all different shapes, sizes and materials
They can be used at the office, gym, school, home, etc.
Your brand goes where your customers go!
There are many types of tumblers available, so you can find the perfect fit for your audience. For instance, plastic, colorful tumblers are perfect for keeping hydrated and avoiding the 3 o'clock slump in the workplace. If your audience is found more at the gym, a tumbler with grippers may be the better option. Or, consider an insulated travel mug if your audience is more on the go. Examples of tumblers available are:
Stainless steel tumblers
Ceramic tumblers
Insulated tumblers
Heat tumblers
Beer tumblers
Leather-wrapped tumblers
Hot/cold tumblers
Straw tumblers
Tumblers with sleeves
If you want to get more bang for your buck, consider tumblers for your next marketing campaign. You can promote the fact that your business supports sustainable living, as tumblers can be used over and over again and take the place of water bottles. Plus, your brand and logo will be featured big and bright on the front of the cup and go with your clients to the gym, the workplace, a business meeting or school function.
Browse our selection of tumblers, and let us know if you have any questions. We're here to help! We monitor every step of the production process so that your promotional items exude confidence and professionalism just like your brand.