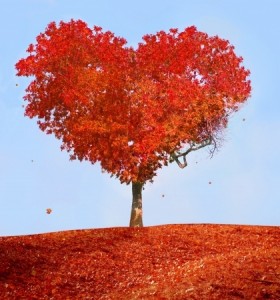 Fall is an amazing time of year. The leaves are colorful. The temperatures are perfect. Football is on most days of the week. What more could you ask for? Since fall is a time of year where people actually feel different, it's a great time to create a fall-related marketing campaign that will resonate with your audience.
Here are some ideas for making the most of your fall promotion.
Connect Fall to Your Brand

How does your brand fit in with the season? Maybe you have a landscape company that cleans leaves, or perhaps you own a restaurant that serves up seasonal dishes. So much changes over the fall, it's easy to find ways that your brand can relate to the season, or solve a common problem for this time of the year. Ideas include:
Back to school
Fall into savings
Items to make you look cooler, feel cooler
Fall festivities
Care About the Color
For new marketing materials, be sure to use colors that represent the fall. In other words, don't use your spring and summer marketing materials for now, even if you have some left over. Instead, create new materials in colors such as the following:
Burnt orange
Warm orange and yellow
Dark and light brown
Red accents
Colors from the local football team
Leverage the Holidays
If you feel that there's a fall holiday that your brand could relate to, then don't hesitate to make the connection. In October there's Columbus Day, Boss's Day and plenty of wine and community Oktoberfests. And of course, you can't forget about Halloween. Even Friday night football games count! Take every opportunity to make your brand stand out through all the fall holidays and events.
Be Part of the Action
Perhaps you feel that your product or service has nothing to do with the season. If that's the case, don't assume that you shouldn't take part in a fall marketing campaign. Make your brand fit in! For example, say you own a hair salon and you've used the back-to-school haircuts to your full advantage. Hang a turkey on the wall and use envelopes or small pieces of paper for the feathers and ask for a small donation from customers. When they donate, they can pick a feather which will contain some type of prize: free haircut, discounted salon product and so forth.
Fall is in the air! Where's your brand at?