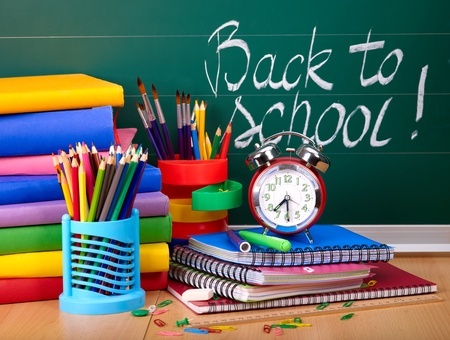 When it comes time to shop for school supplies, it's apparent that these basics go up in price each year. Between folders, notebooks, crayons and calculators, you can easily deplete your bank account if you have several children to buy for come back-to-school time. And, if you want to donate extra supplies to the school, your dollar is stretched even further.
Thankfully, there are creative ways to save on school supplies, and it doesn't include racing to the latest back-to-school sale with mobs of people. Shopping wholesale is a great way to save money and headache, as well as make sure that your kids have everything they need for the school year. Wholesale school supplies become even more important as the kids get older and enter high school and college, as the cost of calculators and textbooks rises significantly.
So, where can you find a great selection of school supplies at wholesale prices? Great Atlantic Outfitters. We have an extensive selection of school items such as:
Pens

Pencils

Highlighters

Lanyards

Folders

Padfolios

USB ports

Writing pads

Appointment books

Calendars

Optical mouse

Laptop and tablet holders
To order your wholesale school supplies, simply look through our catalog and check out the products that we offer. You'll find much of what you need in the following categories: Good Value Calendars, Meeting, Office, Technology and Writing Instruments. Don't forget to check out our current promotions to save even more money!
Another perk to shopping with Great Atlantic Outfitters is that we screen print or embroider items. If you want to order school supplies for a nonprofit organization and include them in screen printed bags, for instance, we're the place to shop at! We have high-quality equipment, forward-thinking techniques and a great staff, resulting in quick, accurate and affordable orders all of the time.
Don't delay in getting your kids ready for the 2014-15 school year. You can get everything your kids need to be successful in school without having to enter a busy store!