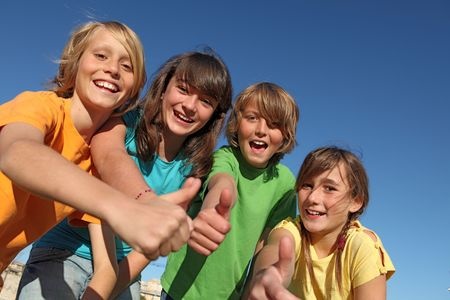 Summer camps are a typical part of the summer. The benefits are endless: spending time with other kids, less time spent in front of the TV and the growth of confidence, resilience and independence. It's no surprise why so many parents choose to send their kids to camp for at least a few weeks out of the summer.
If you will be helping out or organizing a summer camp this season, you'll need the essentials to ensure that it runs smoothly. With so many kids running around, there needs to be a way to identify little ones and do quick head counts, especially if you'll have both half-day and full-day campers. Screen printed t-shirts from Great Atlantic Outfitters are the perfect solution. Available in many different colors, you can have your camp shirts printed on a budget.
Many camps choose to have their t-shirts printed with the name of the camp and its sign or logo for easy identification. This is especially helpful when going on field trips or to a public swimming pool. You can also choose to color code groups of kids based on age or program. There are plenty of bright colors that will stand out, such as green, yellow and tie-dye. Plus, the shirts are made from cotton and will keep kids cool and comfortable on hot days.
Other items to consider for summer camps include:
Lanyards

Sports bottles

First aid kits

Sun protection

Duffle bags

Tote bags

Lunch bags

Backpacks

Pens
When you shop wholesale for these items, you save a bundle of money. Great Atlantic Outfitters works quickly and efficiently to get orders done on time, so you can include the cost of these items in the price of the camp. Or, you may send an order form home with parents and have them pay a small fee for additional camp shirts and include one shirt with registration. Most parents will be grateful that they don't have to pick out clothes each morning!
Screen printed tees keeps kids safe, comfortable and accounted for at summer camps. Plus, you'll benefit from the added branding that your camp will get. Whatever your needs are, Great Atlantic Outfitters is here to help!